The cannabis industry is expanding rapidly, and with it, the demand for well-organized and efficient dispensaries. Operating a dispensary requires delegating tasks to a team of professionals who can handle various responsibilities. From budtenders to general managers, security guards to delivery drivers, everyone plays a crucial role in running a successful business. Proper delegation of tasks is essential to ensure a smooth sales day and maintain customer satisfaction. In this blog post, we will outline the 5 steps that every key member of your staff should follow at the start of each sales day to operate a professional dispensary.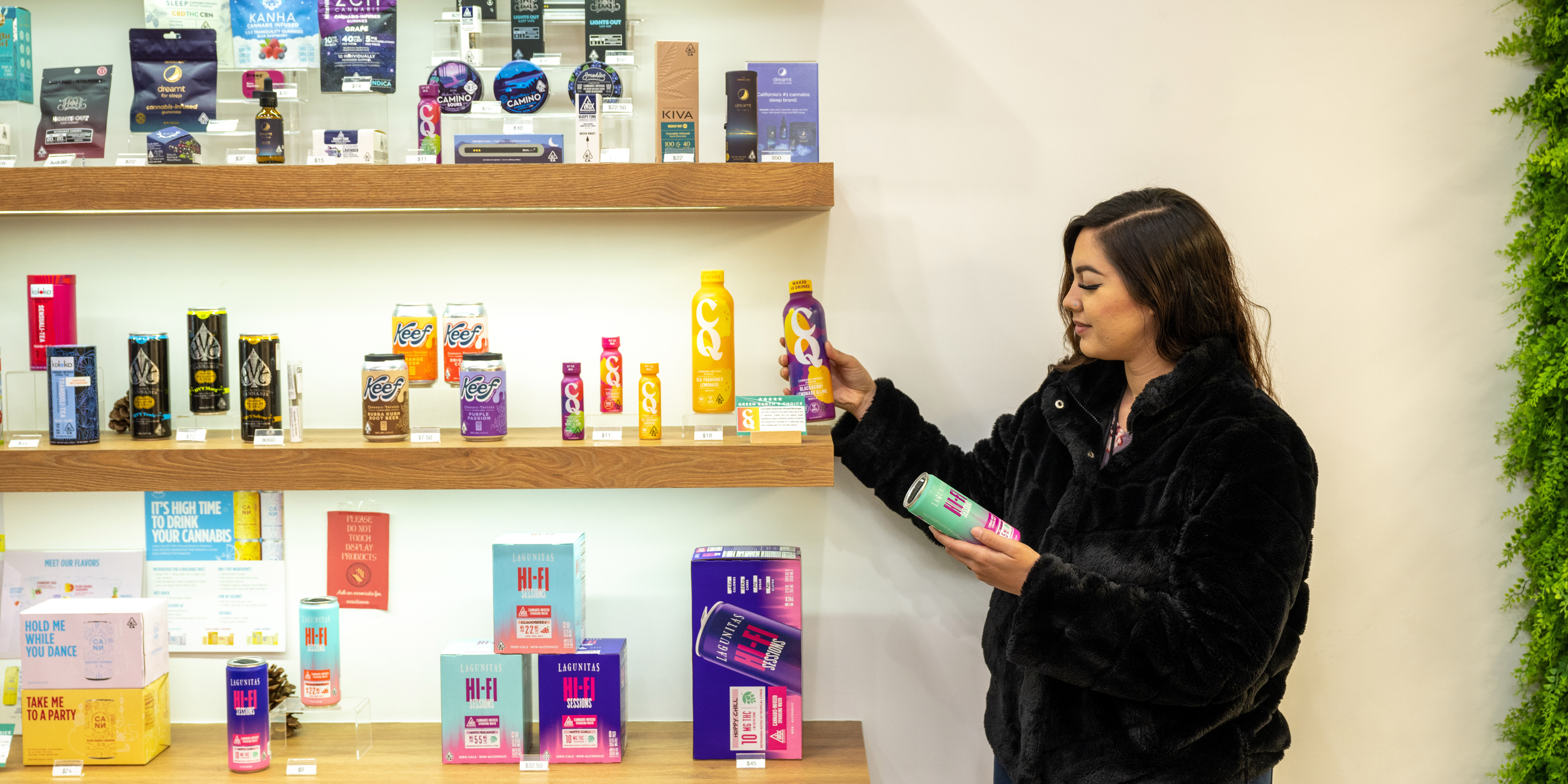 5 Essential Dispensary Opening Tasks for Budtenders and Receptionists:
Ensure all display cases and product shelves are clean and organized. Make sure the lobby is tidy and the atmosphere is right. If you play any music throughout the retail floor, be sure that your playlist is selected and playing at an appropriate volume.
Test all equipment, such as scanners and printers, to ensure they are working properly. Do you offer omnichannel sales with your cannabis point of sale in your workflow? If you offer Kiosk Mode, make sure the menu is selected and the iPad is charged. If your budtenders roam the sales floor with "floating" iPads, be sure to log in to those iPads and they are fully charged. Read more about Omnichannel Sales: The Value of a Connected Dispensary POS for Growth. Do you have in-store TV menus? Be sure the TVs are on and displaying the proper menu. Make sure your walkie talkie radio is turned on. Having radio channels for your staff to communicate internally can help with every transaction and promote a professional dispensary experience for your customers.
Review inventory levels and restock the front of house as needed. No-one wants to wait to purchase an item from the back. Restock the obviously low products on the retail floor first. Make sure your top performing items are clearly visible to your customers. Learn more about dispensary inventory management with Meadow.
Familiarize yourself with the product offerings and market your daily deals. Most dispensaries use a board to advertise their daily specials to their customers. If you use this or an alternative method, don't get caught advertising inaccurate information. Customers appreciate transparency and enjoy being able to make themselves aware of your dispensary's offerings.
Get prepared to answer customer questions. Pour that cup of coffee and get mentally prepared for a busy, fun, energetic sales day. Customer service is tough work, but with the right tools and mindset, your budtending team can drive sales for your business with something as little as a smile.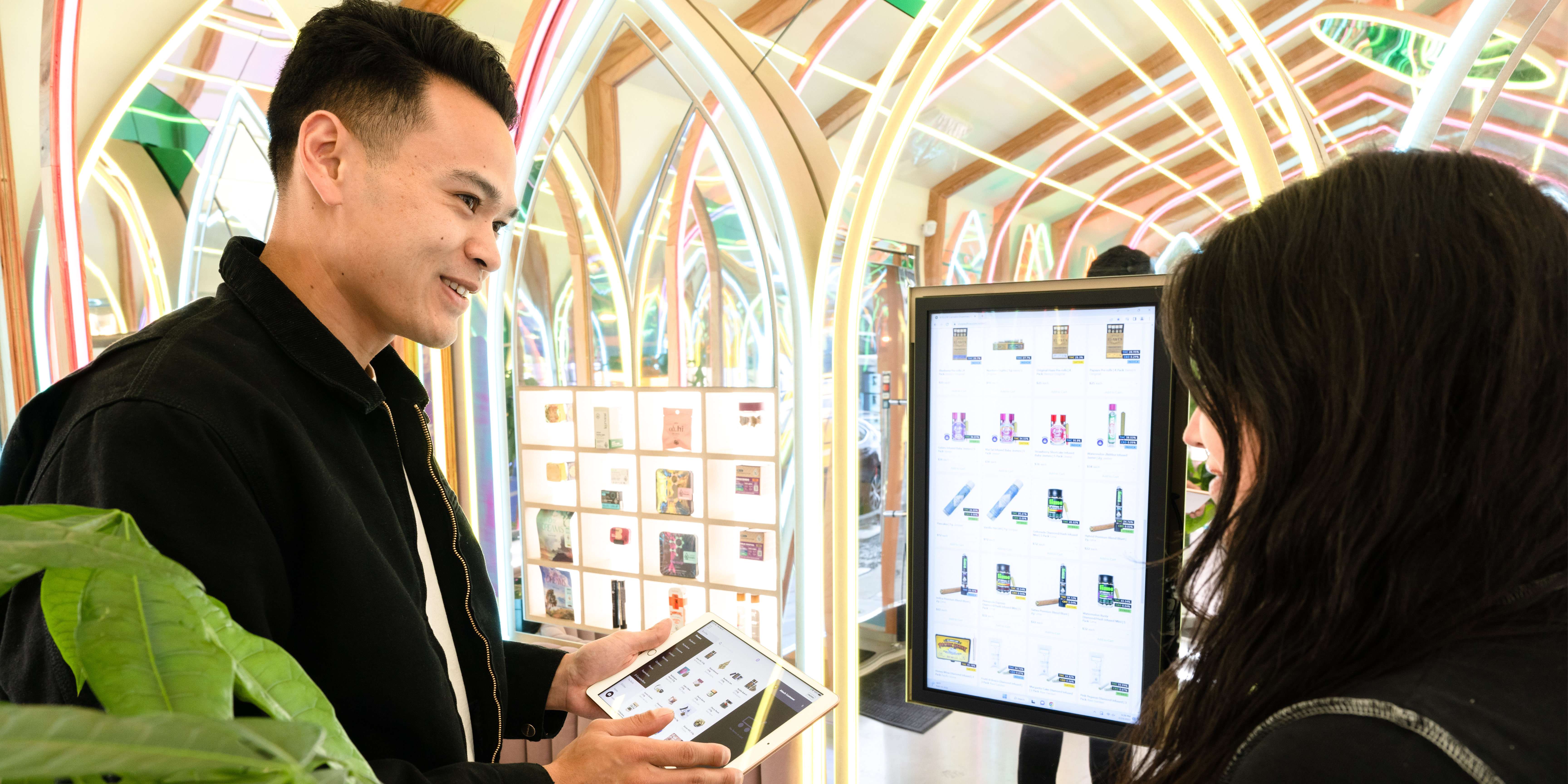 5 Essential Dispensary Opening Tasks for the General Manager:
Conduct a team huddle to review the day's goals, any promotions, and to reinforce best practices or any new SOPs. The most productive dispensaries use this tactic to ensure every employee is up to speed on the ever changing landscape of the dispensary. With deals and new products to schedule changes and event planning, there are countless updates you can inform your team of. Use this opportunity to update them but also motivate them to increase sales at your dispensary.
Confirm that all cash handling procedures are being followed. Opening the doors requires making sure each cash register is properly stocked up with change and bills. Delegate confirmation this job was taken care of or take it upon yourself to double check each cash register has proper change to start the day.
Review the previous day's sales and adjust staffing accordingly. Use Meadow's reporting suite to create your schedule. Use real data from previous weeks to staff your dispensary appropriately in Meadow's reporting suite. If you are busy at noon, stagger clock-in times to save on labor yet make sure to be fully staffed for that peak sales time. If there's a dip in sales in the afternoon, use that time to drop drawers or schedule the switchover of AM to PM staff members. Learn more about How Dispensaries Can Turn Data into More Revenue.
Review inventory levels and manage your inventory department. Use Meadow's Velocity and Insights tools to stay on top of your purchasing needs. Ensure that top selling products are being ordered on time to avoid unhappy customers. With just a few clicks, verify that your top performing products are in stock and ensure that moving underperforming products are the focus for your retail team. Read more about when to discount your inventory.
When the doors finally open, become available for your retail team. As the general manager, you are the mentor and role model for your staff. Conducting quick check-ins throughout the sales day is imperative for maintaining employee satisfaction and promotes longevity in employment. While you're on the retail floor, connect with your team, delegate tasks, or teach them about new products. Once you know everyone is prepared, focus on your lower priority tasks.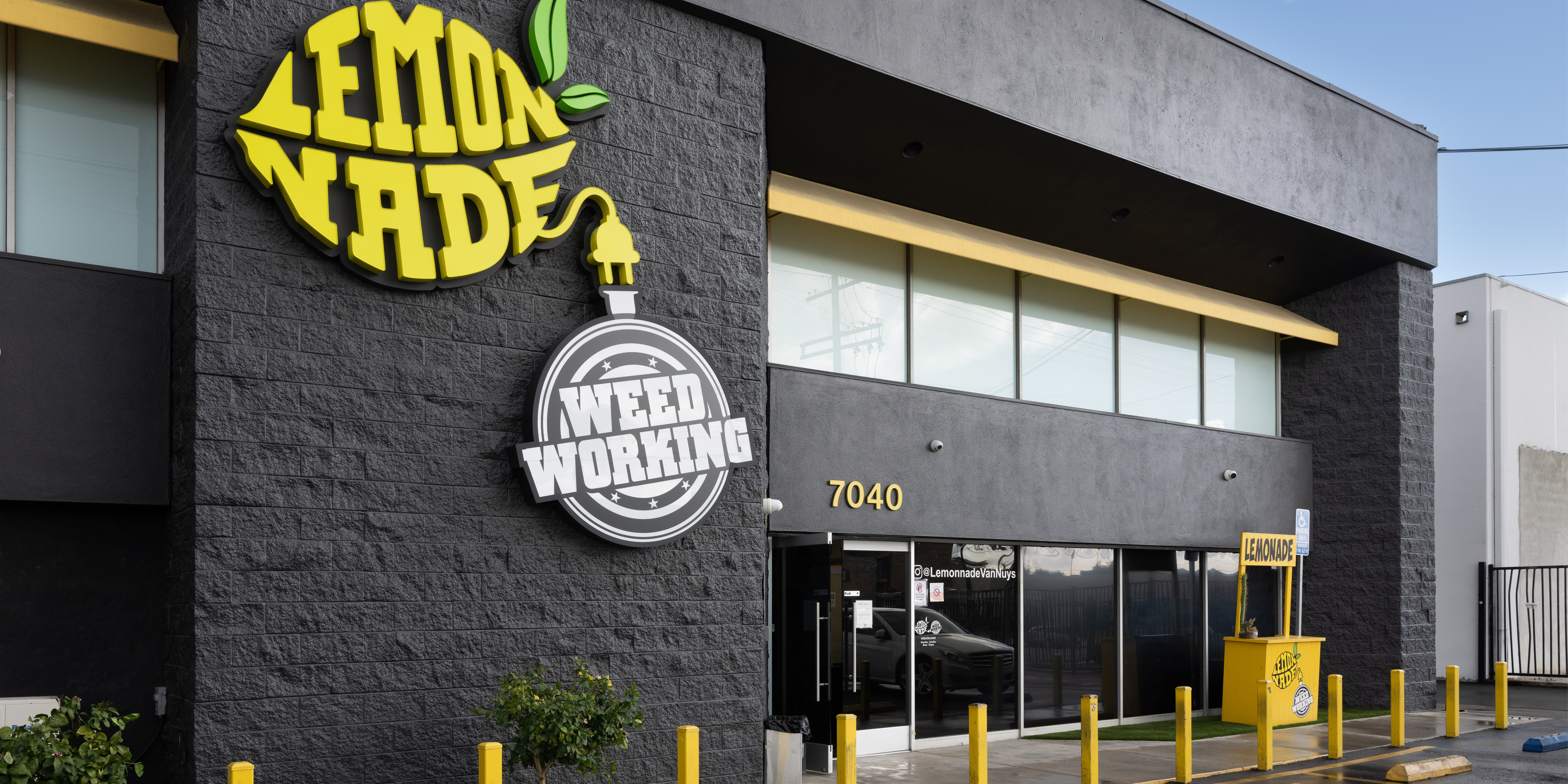 5 Essential Dispensary Opening Tasks for the Head of Security:
Verify that all security cameras and alarms are working properly. Schedule maintenance if these systems fail your inspection.
Confirm that all customer entry points are secure and exit points or employee entrances are locked. Not only is this a safety measure to prevent break ins but in many jurisdictions, dispensaries are subject to strict regulations and security requirements imposed by local authorities. These regulations often mandate the implementation of security measures such as controlled access, video surveillance, and secure storage. By confirming the security of entry and exit points, dispensaries can demonstrate compliance with these regulations and avoid potential penalties or legal issues.
Check for any signs of suspicious activity or vandalism from the previous night. Review camera footage if necessary.
Review protocols for handling difficult customers and potential thefts. Make sure your security team is properly organized for the sales day before unlocking the doors. Conduct training and drills with your staff and vendors so that all personnel are on the same page. Even sitting down before the store opens and discussing different scenarios that have occurred at other facilities can be very helpful.
Conduct a security briefing with all employees to remind them of best practices and emergency procedures. Read about the 7 Ways to Protect Your Cannabis Dispensary From Break-Ins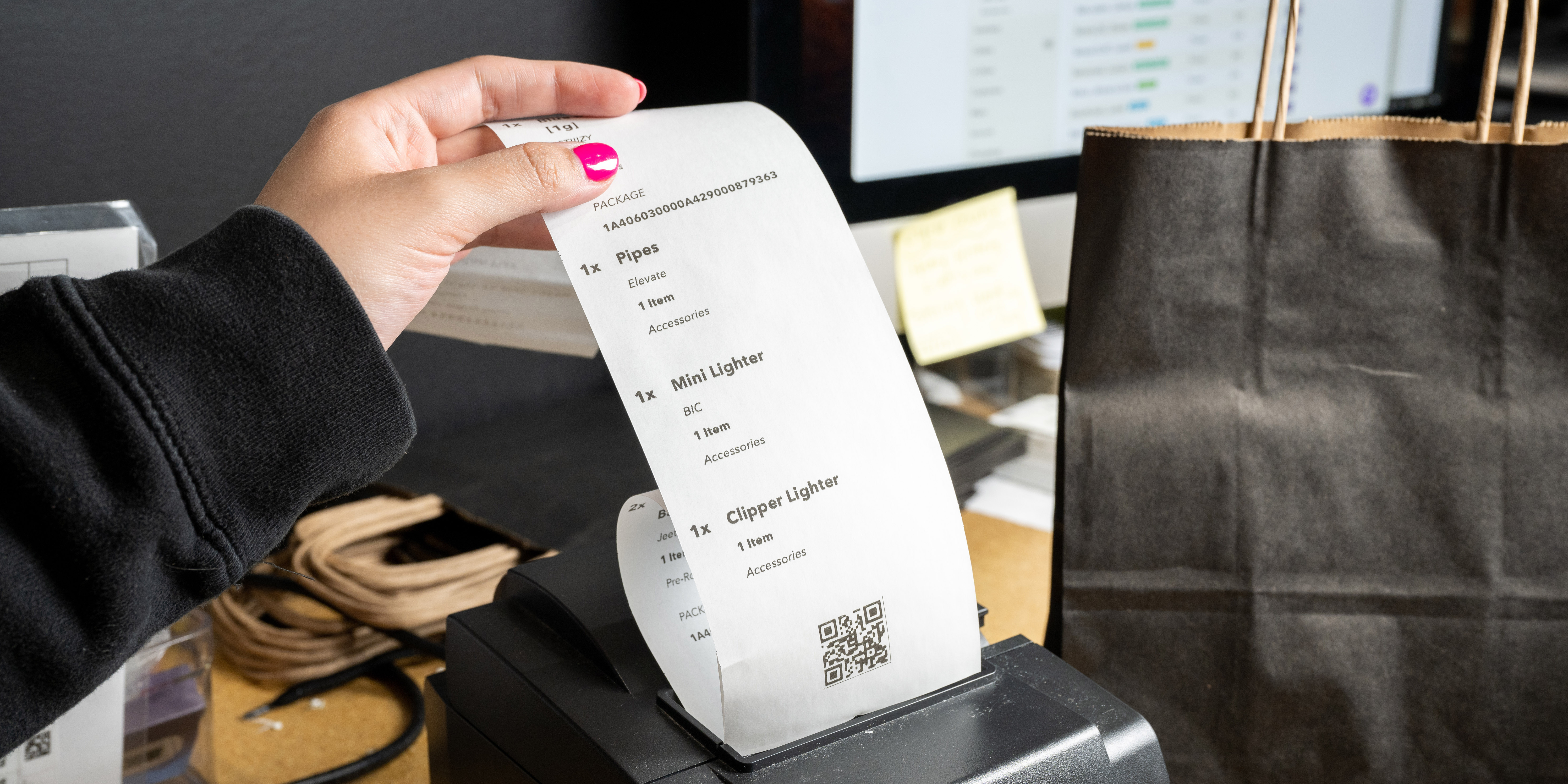 5 Essential Dispensary Opening Tasks for the Delivery Manager:
Confirm all delivery orders for the day and ensure the orders are correctly packed. Double-check that all products are properly packaged and labeled.
Ensure all delivery vehicles are ready to go. This means ensuring they're in good condition, have gas, necessary security measures in place, and documentation is in the vehicle.
Review and plan delivery routes and coordinate the most efficient route. Meadow's integration with Onfleet will streamline your compliant cannabis delivery operations with efficient dispatching, tracking, and SMS communications with customers for an Uber-like experience. Learn more about cannabis delivery software.
Prepare the driver's kit for express operations. A delivery kit is a standardized set of products that delivery drivers take on the road with them in preparation for dynamic delivery operations, or express orders. What is your delivery model? Meadow offers both hub-and-spoke or express delivery models in our comprehensive and integrated delivery platform, including logistics tracking solutions, customer communication tools and full compliance system providing a seamless experience that will help you expand territorially while reducing labor costs. Building driver kits begin with inventory transfers in Meadow. Learn more about the recent increase in Delivery Trunk Sizes in California.
Create your driver inventory ledger before hitting the road. As of April 1, 2023, California cannabis delivery operators must create a Metrc inventory delivery ledger before the vehicle can legally leave the licensed premises with unsold or pre-sold inventory. Learn more about this Important Regulatory Update: New California Cannabis Delivery Ledger Requirements & Steps for Compliance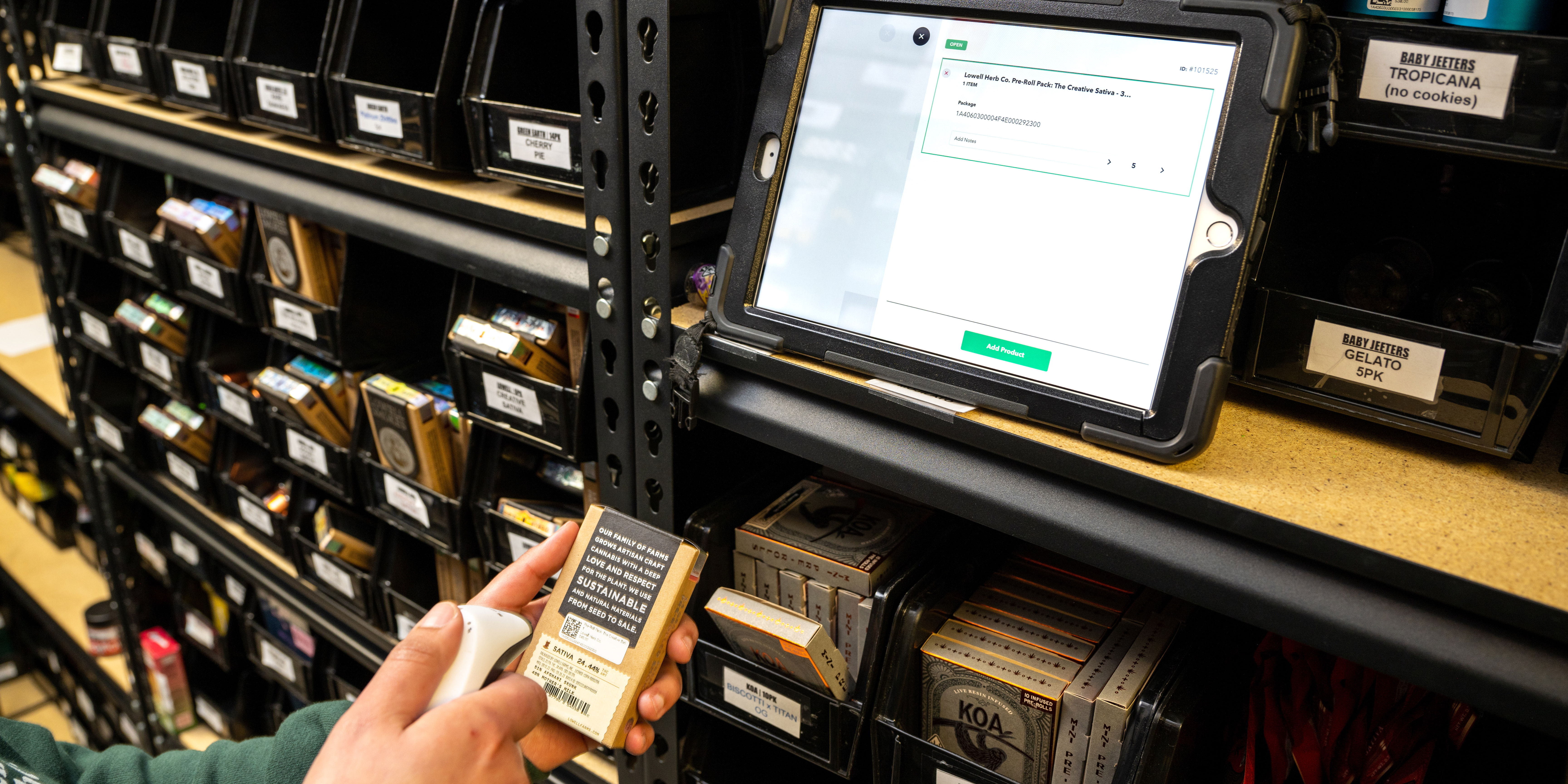 5 Essential Dispensary Opening Tasks for the Inventory and Compliance Team:
Conduct a physical inventory count and compare it to the previous day's sales and purchases. Complete a small cycle count or prepare for the next big count to maintain cannabis compliance with the DCC. If you're unfamiliar with cycle counts, California cannabis retail operators are required to do full inventory counts at a minimum of every 30 days to make sure your physical inventory matches with your POS inventory and Metrc inventory. Meadow built a tool within our iOS app that will walk you through this blind count. Spend this time to set yourself up for a quick count or prepare the stockroom for a full count.
Assist in restocking if necessary. Managing multiple inventory locations in Meadow is easy. Compare your live inventory quantities on the retail floor with your back stock inventory. With a quick transfer in Meadow, you can prepare the retail staff for a busy sales day.
Review the product delivery schedule for the day. How many deliveries from distributors are expected for the day? At what times should they arrive? This can help inventory managers dictate how many other projects they can work on based on how busy their day will be.
Review low inventory products. Assist the purchasing manager or review Meadow's velocity tool to re-order. With just a few clicks, see an accurate re-order date for your top performing products and get ahead on placing those orders within Meadow.
Print labels for the day, or continue labeling newly delivered products from the day before. Depending on your cannabis retail operations, you might utilize labels to help scan and sell the right product packages. If that's the case, print stickers and get yourself prepared for the day. Labeling products and scanning them at point of sale can help avoid inventory discrepancies. Learn more about the 5 Reasons Your Dispensary Inventory is Inaccurate.
In conclusion, opening a dispensary requires a well-coordinated team and a clear set of guidelines for daily operations. Standard operating procedures (SOPs) play a critical role in ensuring the dispensary runs smoothly, from delegating tasks to maintaining customer satisfaction. By following a well-established set of procedures, dispensary staff can maximize productivity, minimize errors, and create a consistent and professional customer experience. SOPs are an essential tool for any dispensary looking to succeed in the competitive cannabis market.
Read more about closing a cannabis dispensary and what SOPs to follow.