As a cannabis retail store manager in California, you have a lot of responsibilities on your plate. In addition to managing your inventory, staff, and compliance with state and local regulations, you also need to make sure that your store has all necessary standard operating procedures put into place to keep things running smoothly. This means making sure your shop is clean, organized, and ready for continuous operations at closing. If your store offers delivery services, you also need to ensure that your delivery vehicles are checked and cleaned. To help you streamline your end-of-day closing routine, we've put together a checklist of seven key areas to take care of: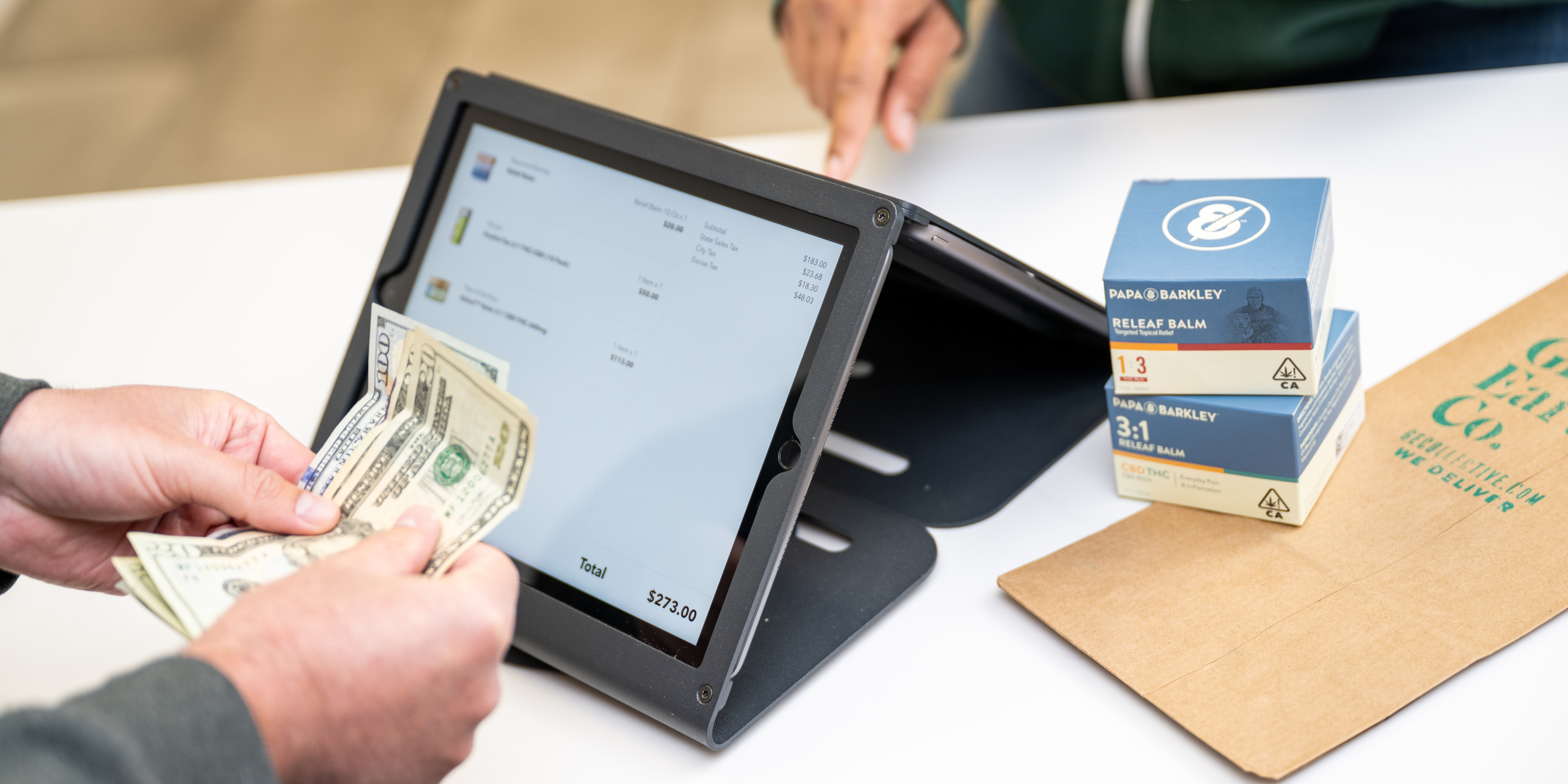 1. Cash Counting
The first step in closing is to count all the cash accumulated from sales throughout the day. Counting the cash in your drawer is essential to ensure that there is no discrepancy in your sales and register receipts. As a store manager, you should count the cash in all register drawers, the safe, and the cash handling equipment. If there are any discrepancies, you should investigate them in your point of sale system.
Benefits of Shifts and Drawers with Meadow POS:
Flexible retail models: Depending on the size of your operation, managers can decide if they would like to have one drawer for the whole day or run multiple drawers in one day.
Accountability: Managers can adjust their settings to only allow one employee per drawer or allow multiple employees per drawer. Employees can be required to enter their PIN in order to finalize a transaction to help with tracking discrepancies.
Seamless User-interface: Manage drawers as a manager in Meadow Admin. View orders placed on each drawer, who fulfilled them, track refunds, and calculate expected drawer balances.
No mental math required: Enter the final cash balance for a drawer, and the system will calculate and compare it to Meadow's expected total to find any discrepancies.
Manager functionality: Require managers to approve custom discounts, opening/closing shifts, and drawer balance adjustments.
2. Cleaning and Maintenance
Cleaning the store after a day's work is essential to keep the store presentable and ready for the next day's operations. Ensure that the floors are swept and mopped, shelves are dusted, and all equipment is wiped down and properly stored. Don't forget to clean and disinfect any delivery vehicles you used during the day.
Make sure all hardware is turned off and charging
Power down the lights before you leave for the evening
Clean and organize the countertops and shelves
3. Inventory Management
Make sure that all of your loose inventory has been put away for the day. The sales day can be busy, and budtenders might have pulled some products to show customers. Make sure any products out of place are back where they belong to avoid potential discrepancies in the future. Confirm with the purchasing manager and plan to reorder any items that are running low or out of stock. Ensure that your stock is organized and stored properly. Learn more: Dispensary Inventory Management
Lock the stockroom and secure any vaults where product is stored
Organize any products on the display shelves, retail floor, and backstock area
Ensure any refrigerators or coolers are closed tightly or locked that hold concentrates
4. Compliance Check
As a cannabis retail store manager, you must comply with all state and local regulations. Stay ahead of the curve and protect your business from potential penalties by implementing rigorous compliance measures.
According to the DCC, all inventory must be stored on the licensed premises.
Make sure the delivery driver inventory kits have returned from the vehicle.
Confirm all cannabis products are stored in an inventory location that has video surveillance.
5. Delivery Management
For locations that offer delivery services, it's crucial to ensure that all orders are fulfilled and the delivery vehicles are checked and cleaned at the end of each day. Confirm that all driver delivery ledgers have been completed for the day before 10 pm. Read more: Important Regulatory Update: New California Cannabis Delivery Ledger Requirements & Steps for Compliance
6. Security
Secure your store by checking all security systems, locks, and alarms. Ensure that all cameras are working correctly and cover all critical areas in the store. Review security footage to ensure there was no unauthorized access or suspicious activities. Take these crucial steps to secure your dispensary, protecting both your valuable inventory and your staff. Read more: 7 Ways to Protect Your Cannabis Dispensary From Break-Ins
7. Team Management
Ensure that your staff has completed their assigned tasks and that they are aware of their schedule for the next day. Take note of any feedback or concerns that they may have and address them promptly. Provide them with any necessary instructions or training for tasks assigned for the next day. Establishing effective communication channels and promoting teamwork ensures that everyone is on the same page and contributes to a smooth closing process.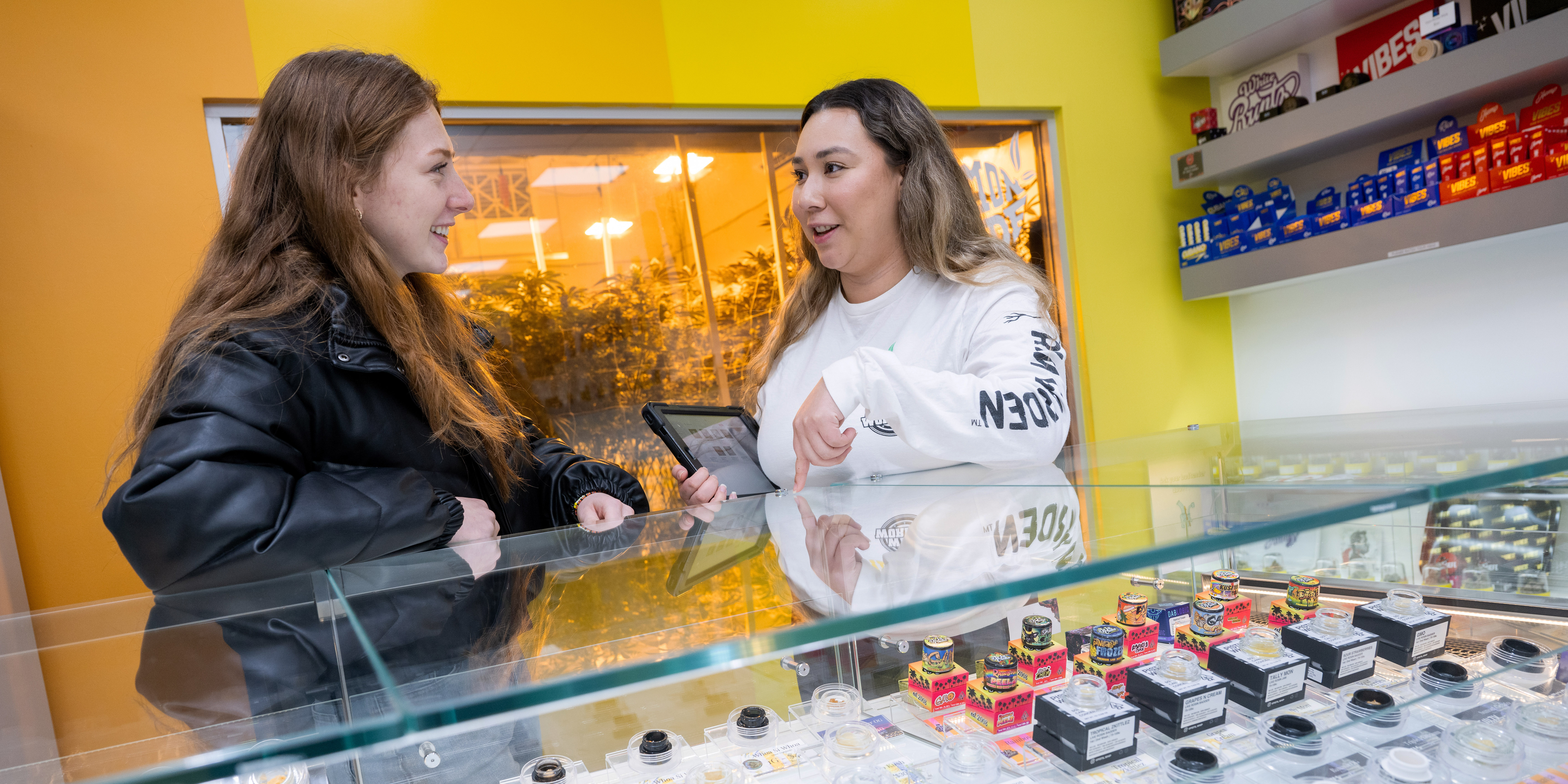 Closing a cannabis retail store requires a thorough checklist to ensure the business operate seamlessly the next day. As the store manager, having an efficient and thorough end-of-day closing routine is important. By including the seven key things on our checklist in your daily routine, you can ensure that your store runs smoothly and in compliance with all necessary regulations. Following this checklist can also help you identify any issues or concerns before they become bigger problems, making it easier to manage your store and ensure its success.
Read more: Cannabis Retail SOP: Dispensary Opening Checklist for Each Key Staff Role