On January 19, 2023, PAX, a leading global cannabis brand, collaborated with Posh Green Cannabis Boutique, California Street Cannabis Company, Oakanna, This Is Jane Project, Brownie Mary Democratic Club and WORLD to host a Day of Peace compassion event. The event aimed to distribute free cannabis products to medical patients, such as veterans, LGBTQ+ individuals, and trauma survivors, in commemoration of Martin Luther King Jr.'s National Day of Service.
Posh Green is the first Equity Retail Cannabis Dispensary in San Francisco independently owned by a Woman of Color. San Francisco native, Reese Benton, established Posh Green Collective in 2016. Joining the strong but few minority owners in the cannabis industry, Reese has traveled the industry's vast terrain to find only the best cannabis products available.
The event marked the launch of PEACE BY PAX, PAX's new impact platform that supports social reform, safe access, and sustainability. The Dennis Peron and Brownie Mary Act (SB-34) permitted the tax-free donation of cannabis to low-income patients. Steven Jung, PAX's COO and a former Captain in the United States Army, emphasizes the need for patients to have access to safe, regulated, and affordable cannabis. This is one of the core pillars of PEACE BY PAX. PAX partnered with compassionate community leaders across the Bay Area to make this event a success for patients who depend on cannabis for medicinal purposes.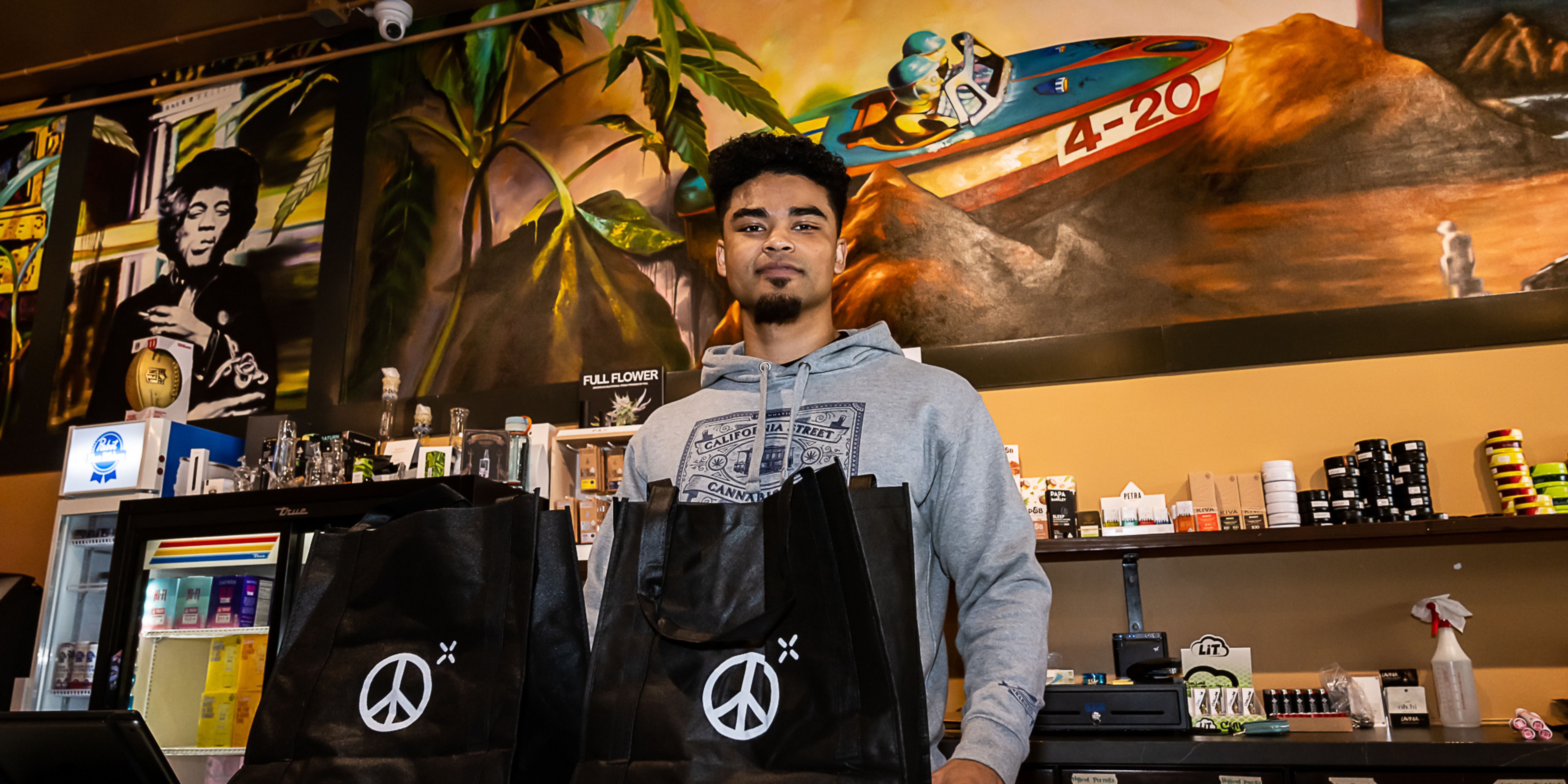 How to Donate Compassionate Cannabis Products Under SB-34
As of March 1, 2020, SB-34 permits licensed retailers to donate free cannabis and cannabis products to eligible medical patients and their caregivers, correcting a compassionate gifting oversight in Prop 64 by removing tax obligations on donated cannabis items throughout the supply chain.
Under SB-34, only licensed retailers can offer items designated for donation to a qualifying patient or primary caregiver. However, licensed cultivators, manufacturers, distributors, and retailers can all assign cannabis or cannabis products in their inventory for donation. Donated products must comply with all cultivation, manufacturing, distribution, laboratory testing, packaging, and labeling requirements, and follow the same supply chain protocols as products for sale.
As long as all MAUCRSA and state cannabis regulations are observed throughout the supply chain, donated items can be provided to patients free of charge, exempt from cultivation, excise, sales, and use taxes. All donated materials, whether raw or finished goods, must be identified as a donation package in the state track-and-trace program, METRC. Transferring parties must also maintain a Cannabis Donation Certificate to document the donation through the supply chain.
As SB-34 was initiated on March 1st, 2020, it is pertinent to note that the 5-year limitation of the bill means that it will expire in 2025. During this time, the industry's achievements will play a pivotal role in determining whether lawmakers will extend the bill, allowing operators to continue providing this service.
Day of Peace
The cannabis industry has come a long way in recent years, and PAX is among the brands that have contributed significantly to the industry's growth.
Patients who were 21 years or older with a valid government ID and a current California medical cannabis recommendation could register to participate and receive a donation bag full of premium cannabis products from PAX, Lowell Farms, Ember Valley, Kiva, and other California cannabis brands at no cost.
ReCompass provided event and donation management, while Allpack made additional donations to support the event.
PAX is committed to creating sustainable opportunities through cannabis, and its impact platform, PEACE BY PAX, is an excellent example of its commitment to social reform, safe access, and sustainability. By partnering with compassionate community leaders across the Bay Area, PAX has demonstrated that it is possible to create a positive impact on people's lives through the responsible use of cannabis.
PAX is working to destigmatize, legalize, and create equitable access to opportunity through cannabis. This includes partnerships with, and support of, the Cannabis Media Council, to normalize cannabis use across generations; the Marijuana Policy Project, a leading advocacy organization working to change cannabis laws; the Last Prisoner Project, a non-profit dedicated to cannabis criminal justice reform; Our Academy, an accelerator for social equity applicants; and more. PAX received a bronze Clio award for The Human Toll: How the War on Drugs Targeted Black America, produced with Last Prisoner Project and Vanity Fair.
How to offer Compassion Donations at your Cannabis Dispensary
If you're a licensed company looking to donate cannabis inventory and don't know where to begin, Dear Cannabis; is happy to be a resource to help connect your products to patients in need. Dear Cannabis; is always developing new compassion programs to create products specifically for patients in need. If your licensed company would like to contribute services or resources to a future compassion project, sign up for the Dear Cannabis; Network today.
Read more: Cannabis Compassion Donations in California: Q&A With Dear Cannabis;
Compassion Powered by Meadow: Padre Mu
Since the inception of SB 34 in March 2020, Padre Mu had the privilege of delivering over $450,000 in retail value of free cannabis to patients in need. Padre Mu's compassion program delivers free weed to patients all around the Bay Area from Sweetleaf Collective, Operation EVAC, BlkCannaJoy, Munchie Movement and Weed for Warriors Project.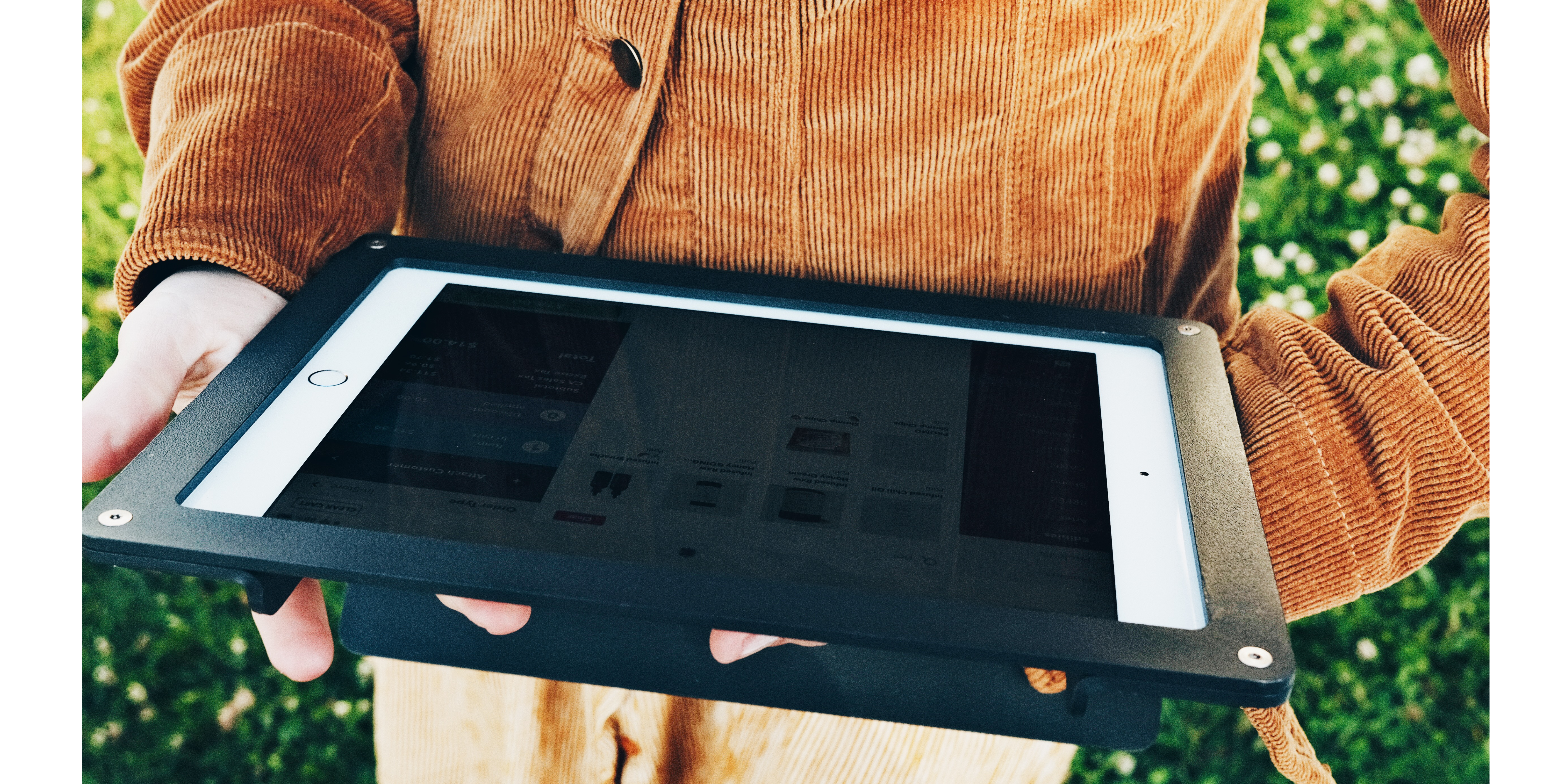 How to Process Compassion Orders with Meadow
Mark Cannabis as "Donation" by the Package within Metrc, or Receive a Compassion Donation
This designation applies to the whole package, so be sure to first split the package in Meadow if you only want some of its units to be designated for compassion.
NOTE: If a package has already been marked for compassion purposes by a previous licensee, you can only use it for compassion. If they marked the package for compassion, they must provide you with written documentation certifying the medical designation at the time of the transfer.
Create a Compassion Discount: Create a discount with the name "Compassion" or "Medical Donation" for 100% off
Verify Patient's ID and Physician's Recommendation: Any time you give away free cannabis for compassion, make sure you verify that the recipient has both a valid government-issued ID (e.g. drivers license, state ID, passport) and a valid California recommendation or MMIC.
For physician's recommendations, you must verify the issuing doctor has a license in good standing with the Medical Board of California. Verifying a customer as medical in Meadow will retain a written record as required by regulation.
Process & Record the Order Through Meadow POS: When processing a compassion donation for a patient, apply the 100% off discount at the point-of-sale. Make sure the verified profile is attached. Keep a record of the donation and the documentation in your records for 7 years. Remember, medical daily purchase limits apply.
The recent partnership between PAX, Posh Green Cannabis Boutique, California Street Cannabis Company, Oakanna, and Weed for Warriors Project highlights the importance of compassionate cannabis donations in helping patients access safe, regulated, and affordable cannabis products.
By getting involved in such community events and supporting compassionate donations, we can help promote smart public policies that provide safer alternatives, save lives, and positively impact the lives of those in need. As an industry, it's our collective responsibility to ensure that cannabis remains accessible to patients who rely on it as medicine. Get involved today to create a sustainable and equitable future for all.