We are excited to announce the launch of our integration with SparkPlug, a sales incentive platform for dispensaries. With this integration, budtenders can participate in brand-sponsored sales competitions that incentivize and reward bigger sales.
With Sparkplug, dispensaries can reward top performers, offer commissions, launch sales contests, create team goals, track promotions, push learning content, automate payouts, and measure campaign ROI. By gamifying their sales incentives, dispensaries engage sales teams, retain talent, and drive bigger sales.
One of the biggest advantages of the Meadow x SparkPlug integration is that brands dispensaries already carry will create and pay for incentives, so dispensaries don't have to. This means retailers can subsidize their sales team's pay and increase their team's knowledge of the brands and products they carry, without having to pay a dime.
Another advantage of this integration is that it helps retailers retain their best employees. By creating opportunities for employees to increase their take-home pay, get perks, and have fun while doing it, retailers improve engagement, boost morale, and reduce turnover.
With SparkPlug Pro, retailers can create and track their own team incentives, create leaderboards, have store-vs-store competitions, and more for even better team engagement.
"The moment when the customer is highest intent to purchase and most willing to try a new product is when they're standing right in front of the budtender at the counter. Leverage that opportunity to expose them to a new product and train your employees to sell them on products that might be a fit for the use case that they're describing." - Andrew Duffy, Co-Founder & CEO of SparkPlug in a recent Meadow webinar
Benefits to Cannabis Retailers
More invested and engaged sales team: Customizable incentive programs will help create a culture of competition and camaraderie among team members, motivating them to achieve their best performance.

Bigger sales: By setting targets and incentivizing your team to achieve them, you can boost sales and increase revenue.

Higher team income via incentives: Your sales team can earn pay boosts and perks coming from vendors and/or the dispensary, increasing their income and driving their performance.

Full control of your data: You will retain full control of all your data. It is safe, secure, and will never be sold.
Ideas for Sales Team Contests & Incentives
Hourly Contest: Hourly contests are designed to motivate individual employees by incentivizing them to beat their own personal best. At the top of the hour, the sales clock resets, and retail employees can earn prizes based on who sells the most during the hour, allowing multiple employees to win a day. Employee sales contests are a great way to encourage competition between employees and boost motivation.
Brand Based Contest: Brand-based contests are created to motivate sales associates by increasing awareness of the brand's products. Brands sponsor incentives at stores that sell their products. Eligible employees are then rewarded with cash prizes or other incentives. This encourages employees to learn more about the brands they are selling, engage customers with the brand, and become more invested in sales.
Team-Based Goals: To encourage teamwork and increase engagement, managers can create a team-based goal for a team sales competition. This incentive game is designed to motivate employees to boost sales and work as a team. You can determine the amount of sales that need to be reached and then split the employees into teams accordingly. Have them work together to build sales. The team with the highest cumulative sales at the end of the time period wins.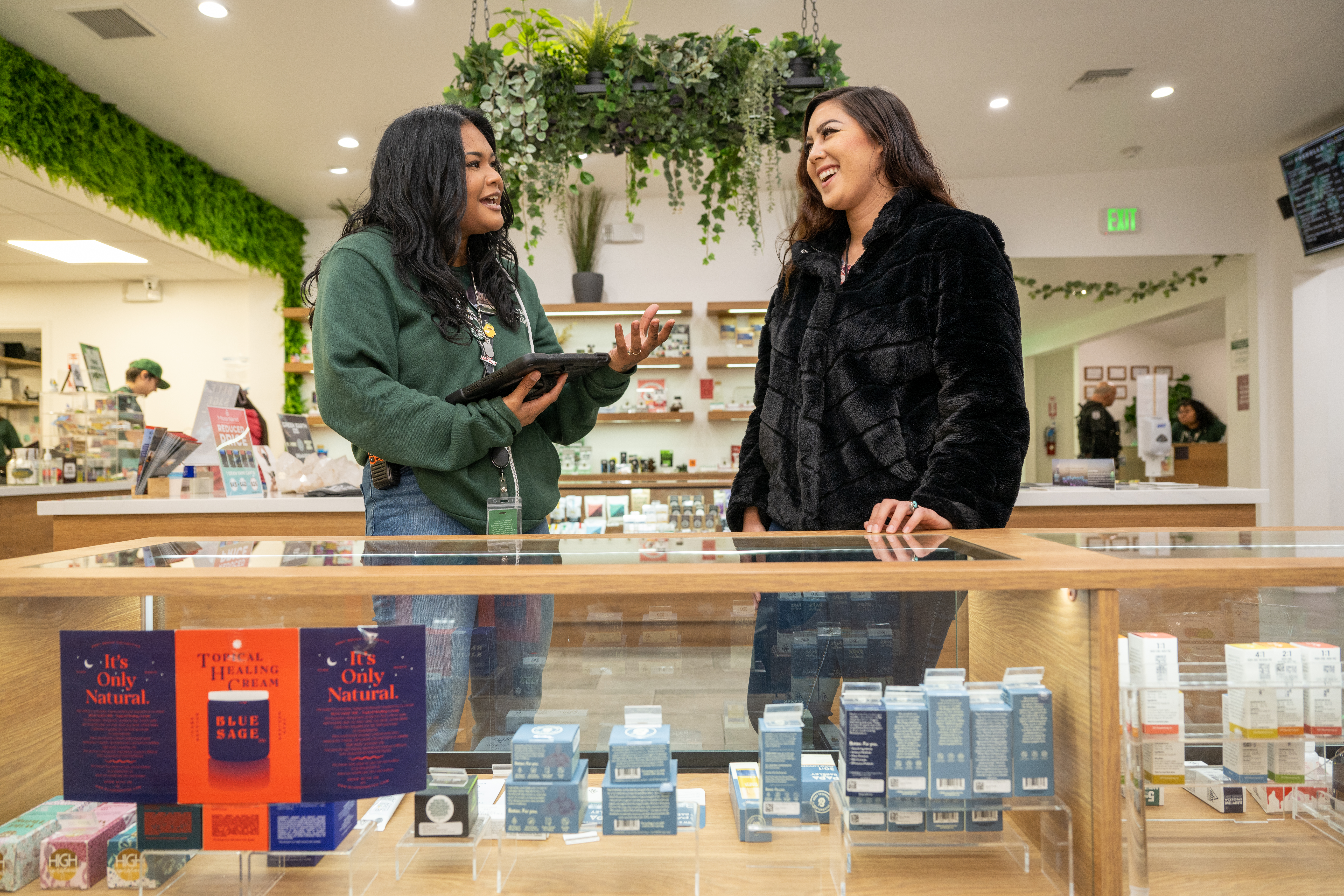 Getting Started
We are thrilled to offer this integration to our dispensary clients, as it provides a powerful toolset for incentivizing sales teams and driving bigger sales. To celebrate the launch of our integration, SparkPlug is offering all Meadow clients one year free of SparkPlug Pro (over $2,000 value).
Meadow Clients can sign up for 1 year of SparkPlug Pro for FREE here.
To try out the SparkPlug integration, start with the Meadow x SparkPlug Integration Guide.
Learn more about Meadow's comprehensive cannabis retail system