Running a compliant cannabis dispensary doesn't have to be an uphill battle. To help you get up to speed on receiving inventory, here's a comprehensive guide for product intake and deliveries in Metrc states like Massachusetts, California, New Jersey and Michigan—so that your operations stay above board every step of the way. From ordering products, receiving through Metrc, all the way down to best practices during delivery processing: take note of these expert-recommended instructions to ensure zero risk when it comes to regulatory compliance.
Order Products
The first step in receiving cannabis inventory is to order the products from licensed distributors. Make sure you are stocking licensed brands that follow the necessary requirements by the state and local official government agencies. Cannabis products must be lab tested, have child-proof specific and general packaging requirements, and these products must be tracked by Metrc.
Once these products and brands are verified, place your initial order with your distributor. Ordering products based on reliable data is critical, regardless of whether you're a new dispensary or an experienced buyer.
For new dispensaries, it is essential to carefully choose the brands to collaborate with by taking into account the competition and local market. When you're just launching, you have an idea but don't yet know who your consumer and audience will be and will need to carefully review what other brands and pricepoints are available from cannabis dispensaries and delivery services in the vicinity and make some educated guesses as to what to stock first.
To create a balanced menu, it is important to understand the customer and patient base and demographics you serve, and to select brands and distributors that meet their needs. Additionally, it is necessary to research the products available locally and compare them with the target demographic.
Be sure not to overstock the inventory initially and to purchase only enough products for the initial orders until sales increase. After the initial purchase, sales should be monitored with analytics and ordering velocity tools to identify the best performing products, and the data should be used to ensure that the dispensary never runs out of them.
For experienced dispensary buyers you have the benefit of this existing data that you should rely on actual to make informed decisions about what products have historically been able to sell, how quickly, and with what kind of margins (all of this can be viewed at-a-glance in Meadow's inventory velocity tool).
With Meadow's premium velocity feature, you can make better decisions for your store by checking the speed at which products are sold to avoid over-purchasing or having money tied up in slow-moving inventory.
This feature allows you to track sales velocity in real-time, giving you a clear picture of how each product is performing in your dispensary. Ultimately, by following these steps and utilizing tools such as Meadow's velocity feature, you can optimize your inventory management and ensure a successful operation.
Schedule the Inventory Distribution
Not only is it important to schedule the arrival of the inventory, but it is also vital to record what you have ordered and when it's expected to arrive. Maintaining an up-to-date and accurate record of your inventory on order is essential for successful dispensary operations. It also saves your staff from headaches as they plan their day accordingly.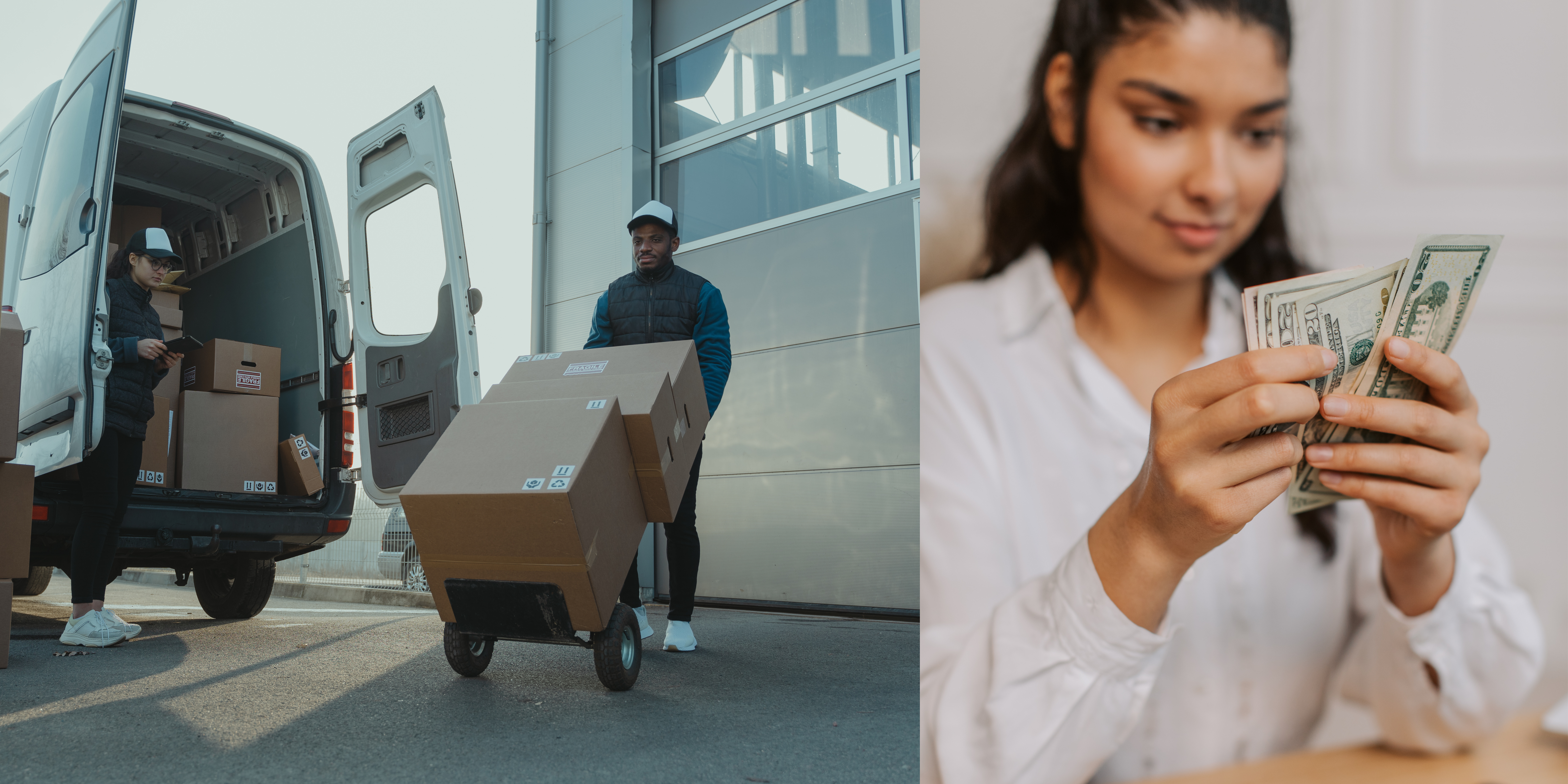 Verify the Identity of the Distribution Driver Upon Arrival
One important practice to adopt is to have a book for drivers to sign in, so you can monitor who is entering and exiting your shop. This is a simple yet effective way to ensure that all deliveries are made on time, by authorized personnel to be referenced later in case of a discrepancy. Dispensaries typically have policies for drivers to be assigned a guest badge to be compliant with the state cannabis control agencies. Issue the driver a guest badge, and make sure they're signed in.
Dispensary safety is critical when checking in the delivery of cannabis products. Can anyone enter your shop if they claim they're dropping off a delivery? It's important to verify the identity of the delivery person and develop a policy for having security present when counting the products to prevent theft. Proper staff training and inventory monitoring are also crucial to ensure a safe and secure operation. By prioritizing dispensary safety, you can protect your staff, customers, and prevent potential losses to your business.
Read more: 7 Ways to Protect Your Cannabis Dispensary From Break-Ins
Confirm Required Paperwork
California, Michigan, Massachusetts, and New Jersey require a shipping manifest that includes information about the cannabis being transported, as well as the names and registration numbers of the dispensary agents involved.
In summary, all four states require cannabis transporters to hold a valid license issued by the regulatory authority in charge of the cannabis industry. They must also use a manifest that meets state-specific requirements, which generally include information about the businesses involved in the transport, the personnel, the date and time of departure and arrival, the quantity and description of the cannabis products, the license plate number and vehicle description of the transport vehicle, and the route of transport. Additionally, all states require transporters to comply with their respective track-and-trace system, Metrc. If they don't have the proper paperwork handy, you cannot compliantly receive the product.
All states also require Certificates of Analysis (COAs) to be uploaded to the Metrc system for transparency, and Metrc tags must be used to track the movement of the cannabis. Make sure the driver not only has these documents prepared upon arrival, but they are also accurate.
Count and Inspect All Product from Distributor
Take your time to complete this step thoroughly. One of the most important steps in this process is inspecting and counting the product meticulously, especially after confirming that the Metrc paperwork is correct. This involves checking for any damaged packaging, ensuring that the Metrc manifest, invoice, and physical quantities match, and verifying that the packaging meets the proper child-proof requirements and other state-regulated standards. Confirm the product's expiration date. Set a standard for how close to expiration you are willing to accept a product (the closer it is to expiring, the less time you have to sell it and make margins before it has to be thrown away). By taking these steps, you can ensure that your dispensary remains in compliance with state laws and regulations, while also providing your customers with safe, high-quality cannabis products. Never receive a package in Metrc without confirming these details first, as it could potentially put your dispensary at risk.
Read more: 5 Reasons Your Dispensary Inventory is Inaccurate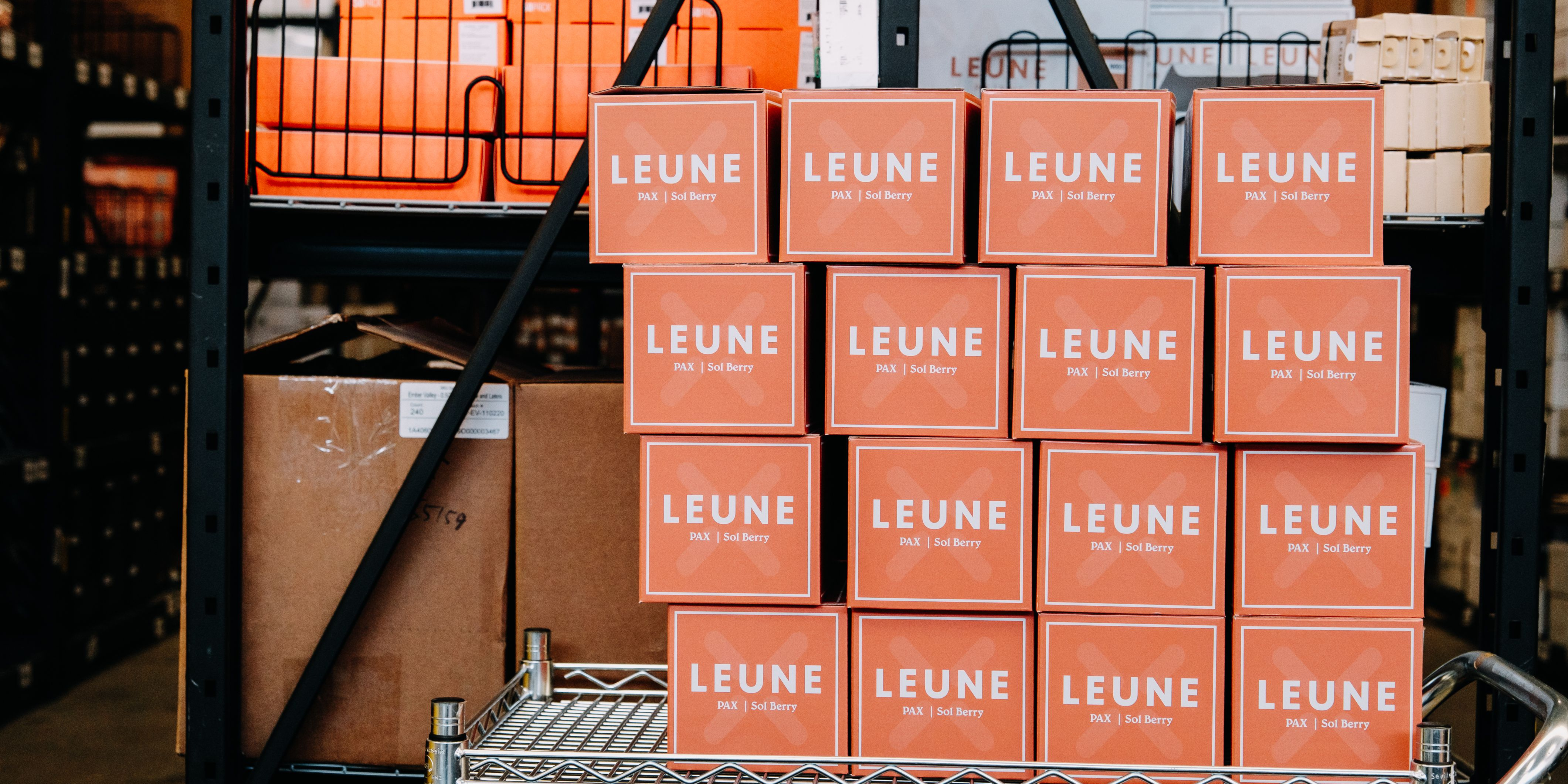 Final Inspection of the Invoice & Sign Off
Once you have inspected and verified the product, it is essential to confirm that the cost per unit is accurate and aligns with the agreed-upon rate. Additionally, you should ensure that there is no additional product included that could lead to discrepancies in inventory counts. This step is crucial to avoid any potential issues with compliance or accounting down the line. If there are any credits due, make sure they are reflected in the invoice, and notify the supplier of any discrepancies. Finally, it is vital for both the driver and your employee to sign the Metrc Manifest, confirming the receipt of the product, and acknowledging that you have completed all necessary checks and inspections. By following these steps, your dispensary can maintain accurate inventory counts, remain compliant with state regulations, and uphold the integrity of the supply chain.
Confirm Payment Terms
Another critical step in the receiving process is determining whether payment is due for the received product. When handling cash payments, signed paperwork is a must to ensure transparency and record-keeping accuracy. It is also recommended to use a money counter to streamline the process and minimize errors. If you are on net terms with your supplier, schedule a payment pick-up as soon as possible to avoid any service interruptions. Finally, be sure to update your records and accounting system to reflect the payment and ensure that it aligns with the received product's cost and quantity.
Receive the Inventory Transfer in Metrc
After completing all the necessary checks and inspections, ensure that the electronic Metrc transfer matches the manifest and physical inventory before receiving the transfer. This step is essential to maintain accurate inventory counts and ensure compliance with state regulations. If there are any discrepancies, contact the supplier immediately to rectify the issue. Once you have confirmed that everything matches, use Metrc to intake the products into your point of sale software.
Create a Purchase Order at Point-of-Sale & Begin Selling
Now that you've received the transfer in Metrc, it's time to associate that package with a product in your point-of-sale. Confirm your products maintain your shop's margin, accurately record cost per unit, and build the purchase order. Meadow's user-friendly Metrc integration simplifies inventory management, streamlines compliance processes, and allows dispensary's to intake products with ease. Create a purchase order from incoming transfer in Meadow and leave no packages behind. Record payment terms by COD, Net15, Net30, or custom. Once entered in Meadow, a badge will reflect unpaid, upcoming, and overdue invoices. Filter these options to streamline your accounting needs. Upload external invoices for your own records.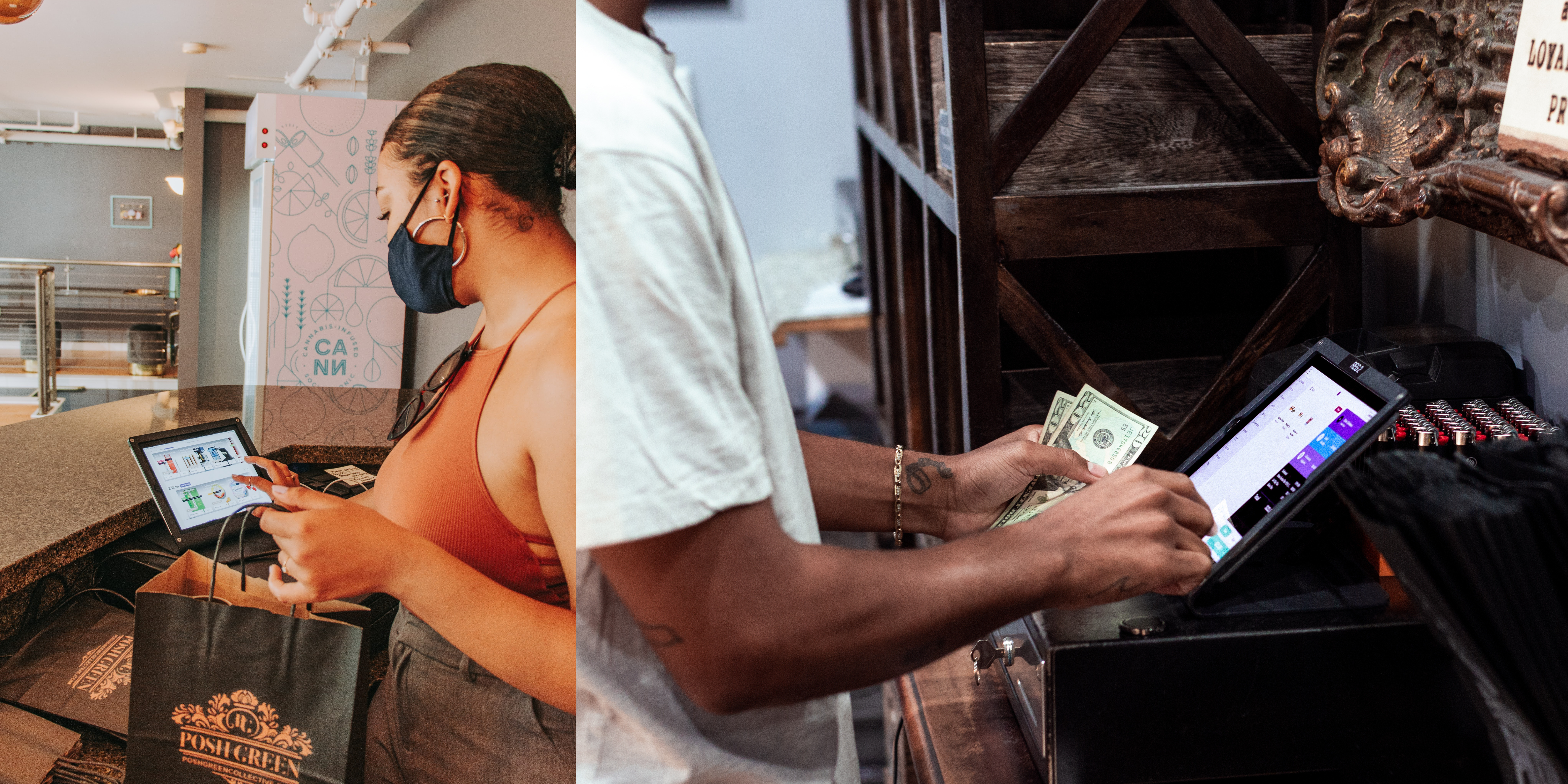 With Meadow, it's easy to ensure that your dispensary remains in compliance with state regulations
Cut the manual labor out with Meadow's integration with Metrc. If you've been using a system with clunky workflows built for another regulatory environment, it's time to upgrade to a 100% compliant system, with no CSV uploads, ever.
Built-In Safeguards ensure streamlined sales, inventory accuracy, and prevent overselling.
Reduction in Inventory Discrepancies thanks to smart tools like cycle counts that help track inventory and maintain compliance while reducing losses and avoiding audits.
Active Account Monitoring to ensure package accuracy and avoid false negatives.
Accurate Metrc UID Labeling using Meadow's proprietary labeling system that provides the most accurate, package-specific labeling for cannabis products.
Keep track of every inventory item and make sure Metrc packages are being sold correctly, with ease.
Read more: 7 Best Practices for Streamlining Your Dispensary Inventory Management Process
Learn more about Dispensary Inventory Management
Be sure you compare this SOP template with all local and state regulations in your area to ensure compliance. Regulations are always changing; please continue to check your workflows with all regulations in your region.